Dirtyfox Productions
We are a multimedia agency that collaborates with artists and creators across the globe. Owned and operated by Forrest DePoy, we conduct paranormal investigations, design tabletop roleplaying games, publish weird little comic books, and much more.
---
Who is Forrest DePoy?
That's me! I run Dirtyfox Productions. I am a filmmaker, writer and designer born 1994 in Indiana. I use art as a medium for exploring all things esoteric and cool. In my downtime, I like to read dusty psychology books and watch weird movies.I went to school at Indiana University for video and audio production, and have since had a number of my projects presented at film festivals and events across the globe. That's actually how Dirtyfox Productions got it's start! Way back in 2014 I started doing business under that moniker for personal releases or corporate services.Dirtyfox Productions has grown to include any major media project I spearhead (or just really, really like). From small film crews to international collaborations with comic artists and editors, you'll see it all.P.S. I am also a a part-time voice actor (demo reel available here)! Currently I am represented by Helen Wells Agency.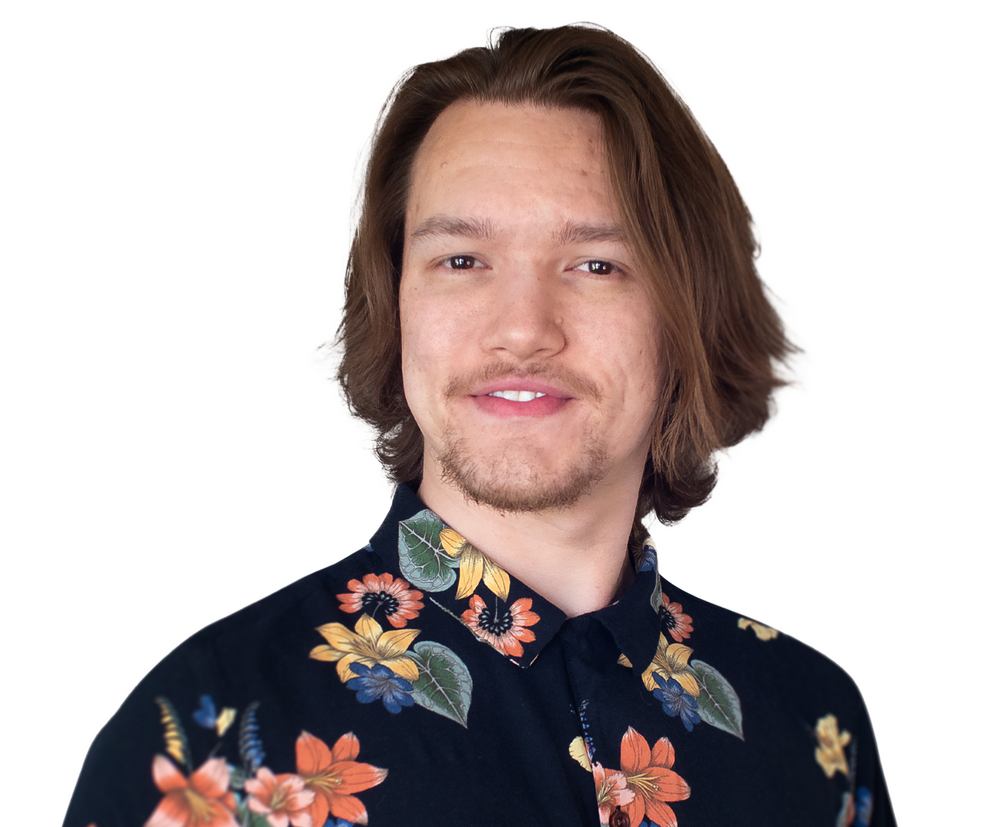 BLOOD SAW (2021)
Blood Saw is the 10-minute horror story of a handyman that buys a sketchy table saw, only to discover it has a hunger for flesh and blood. Created specifically for Night Mind's 2021 Halloween Candy Bowl.
CreditsDirected and written by
Forrest DePoyAssistant Director / SFX
J.A. WadsworthMusic composed by
Eric CullisonSupporting Cast
Isabelle Hanson, StanleyCopyright © 2021. All rights reserved.
The 2021 Halloween Candy Bowl theme required we create a video piece that met two key prerequisites:
Invoke the feelings and aesthetics of 2010's internet horror (creepypastas, video ARG series like Marble Hornets, etc).

Make it bloody!
Working with my film colleague J.A. Wadsworth on this project, I took lead on this. We originally started with the idea of a found footage movie revolving around the found tapes of a cult's training practices, but that seemed too difficult and abstract to make happen with our timeframe and budget.Wadsworth at some point mentioned he had recently bought a table saw that we could potentially use as a prop. Over time we kept circling back to his idea. Eventually I came to him with a simplified film proposal: a story about a cursed table saw. It's simple, could easily fit the "cursed object" creepypasta genre, and could be make for a visually bloody flick!We agreed to pursue this and I moved forward with a script. To bring this closer to the 2010's internet horror genre, we filmed in 4:3 as most early 2010's footage was still shot in this format. Once I finished the script, Wadsworth and I storyboarded this at his house, then days later we filmed it in one weekend with two follow-up shots on separate week days at other locations. Wadsworth was an MVP in the lighting, sound, and special effects departments. The entire arm cutting scene was thanks to his planning.Once completely filmed around early October, I put together the rough cut a week out from our October 22nd deadline. Eric Cullison, our composer, made a score to accompany the rough cut while I tweaked final colors and sound. On the day of the submission deadline, Blood Saw's final cut was complete and submitted!
Some Place Safe (2018)
Some Place Safe is an eight minute grindhouse thriller inspired by comic books, horror films, and kung-fu flicks. Starring Samantha Angelina, Isabelle Hanson, and David Carter-T. This short film serves as my senior capstone piece for my undergraduate degree at Indiana University-Purdue University Indianapolis in 2018.In 2019, I expanded this film's script into a full comic series called VIVA THE HUNTER.
AccoladesPeople's Choice Award
IUPUI School of Informatics and Computing Capstone Presentation – 2018Semi-Finalist
Blood Bash International Horror Film Festival & Convention – 2019Official Selection
Brazosport Arts in Media Festival – 2019Finalist
Highway 61 Film Festival – 2019Official Selection
MoziMotion / iPhone Film Festival – 2019
Salt (2018)
Written and directed by J.A. Wadsworth for Night Mind's 2018 Candy Bowl competition in October. For this project, I handled the cinematography. Wadsworth took over everything else, from colors to editing. Filmed digitally in 4K anamorphic on a Panasonic GH4 with an AG-LA7200 lens.
The Stillborn (2017)
The Stillborn is a Super 8 short film created entirely on Kodak VISION3 50D Color Negative film stock. The widescreen aspect ratio was achieved using a Panasonic AG-LA7200 anamorphic adapter. Featuring Jack Saunders as Michael, with make-up by Tyler Marcotte and Sonnia Robinson as Production Assistant.
This short acts as an artistic rebirth of a now cancelled project titled Red Timbers, a short horror film intended to be shot in the summer of 2016, but scheduling conflicts prevented the film from being made. Inspired by the works of Yasujirō Ozu and Adam Scovell, The Stillborn utilizes a minimalist narrative about the acceptance of failure and flat cinematography to convey an unnerving, but picturesque viewing experience.
AccoladesOfficial Selection
Open Projector Night – 2017Semi-Finalist
CON-TEMPORARY Art Observatorium – 2017Semi-Finalist
Les Films de la Toile – 2017Official Selection
Northern Frights Festival – 2017Official Selection
Highway 61 Film Festival – 2017Official Selection
Khaos Company Theatre Halloween Independent Film Festival – 2017Official Selection
Midwest Horror Fest – 2017Official Selection
Festival de Cinema Escolar de Alvorada – 2017
Indiana's Most Haunted (2014-2022)
Indiana's Most Haunted is an unrated, online web series where local ghost hunters (known as the Explorers of Paranormal Happenings) investigate hauntings, rumors, myths, and legends across Indiana. The show also has its own Facebook page.Explorers of Paranormal Happenings is an Indiana-based group of urban explorers, ghost hunters, and legend trippers who specialize in a wide range of topics such as parapsychology, cryptozoology, ufology, demonology, and much more. Indiana's Most Haunted acts as a spin-off series to the standard EPH online videos, which can be found on their YouTube channel.Indiana's Most Haunted is the longest project I have ever been a part of. Below is a detailed dissection of each season in the series including each season playlist. Because of how long the series has been running, the production value drastically increases throughout the years.
---
---
Season 4
(2016-2022)Explorers of Paranormal Happenings return once more to bring out the scariest Indiana has to offer. Urban myths and haunted locations are everywhere and we're here to shed light on the legends. In Season 4, nowhere is safe.Season 4 is the final Indiana's Most Haunted season, ending with the biggest, most chilling episode the team has ever produced!
---
---
Season 3
(2015)Explorers of Paranormal Happenings return once again to investigate local legends and rumors of northern Indiana. In Season 3, Forrest and Isabelle return with special guests in order to investigate and explore abandoned roads, bridges protected by monsters, demonic schools, as well as some return investigations to our top favorite locations!
---
---
Season 2
(2014-2015)From the Explorers of Paranormal Happenings come field investigators Forrest, Isabelle, and their special guests as they tackle some their most anticipated supernatural investigations yet. Walking through the dead of night, they confront haunted cemeteries, eerie forests, cursed lakes, abandoned military bases, and more in search of ghosts, monsters, or anything else of the sort.
---
---
Season 1
(2014)From Explorers of Paranormal Happenings, field investigator and recruit Forrest and Isabelle travel across the state of Indiana in search of paranormal activity. Indiana's Most Haunted Season 1 explores abandoned factories and hotels, haunted cemeteries, and infamous bridges in order to record any evidence of supernatural beings or the like.
---
---
VIVA THE HUNTER is a dark fantasy comic series that began on Halloween 2019. This six-issue miniseries (plus one prologue issue) is based on the 2018 short film Some Place Safe. This comic retells that story, expands upon it, and continues the story of Viva's dark descent into demonic destruction.This project is published for free online as a webcomic and is currently available for purchase in print through IndyPlanet. Currently only issues 0-3 are completed and production on the series was halted due to COVID. Who knows what the future holds!
---
Voice Acting Demo & Credits
Hi! I do character and animation voice acting as a hobby. Above is my most recent demo reel. I am currently represented by Helen Wells Agency. Please reach out to me through my contact page if you're interested in having me provide voiceover for your project.
---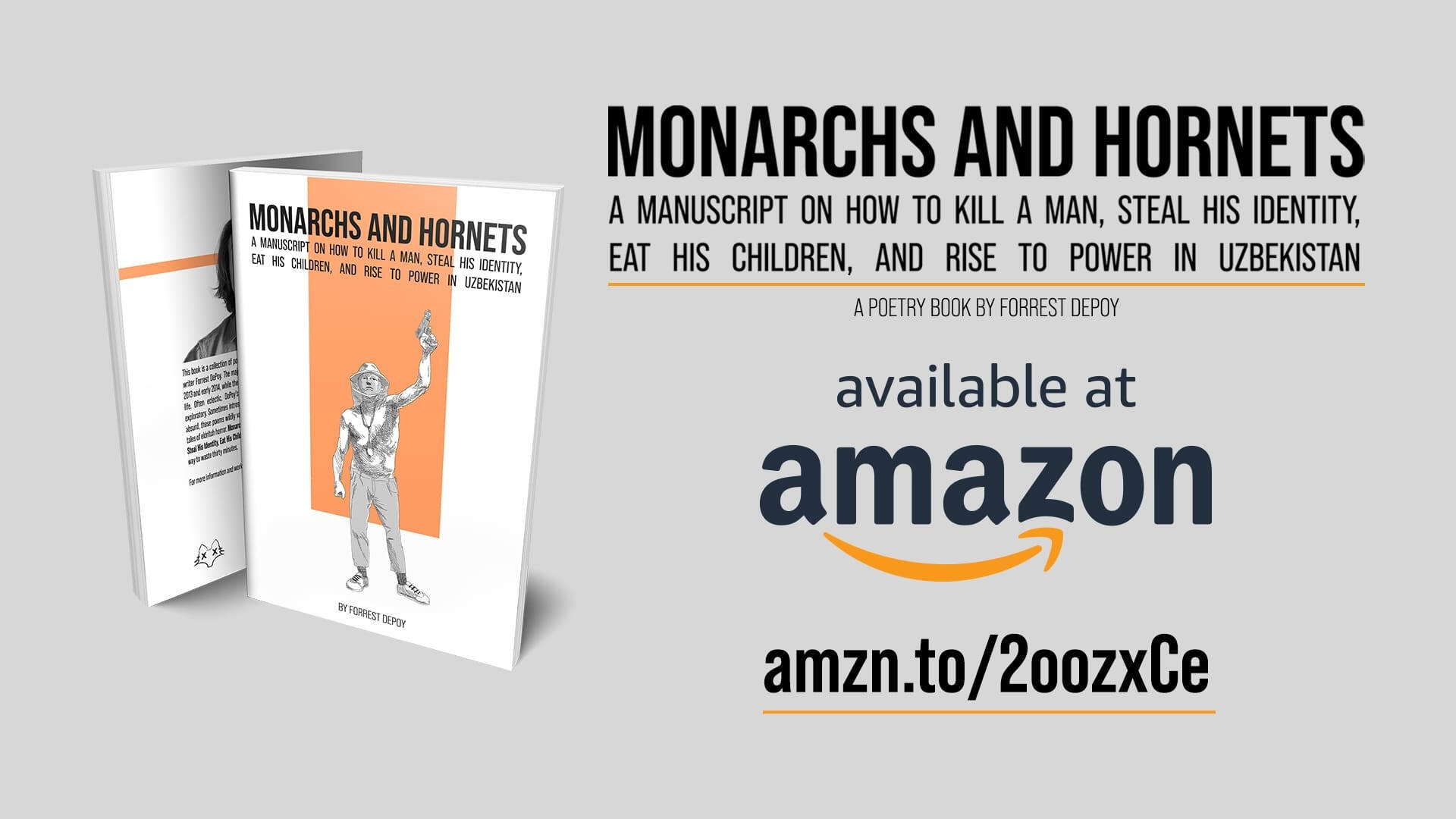 Monarchs and Hornets
Self-published through Amazon in September 2019, Monarchs and Hornets is a collection of old poetry I wrote between 2013 and 2014, with some additional pieces from years prior. Available in paperback and Kindle eBook format. Cover illustration by Marc Tinio. Cover design by me.